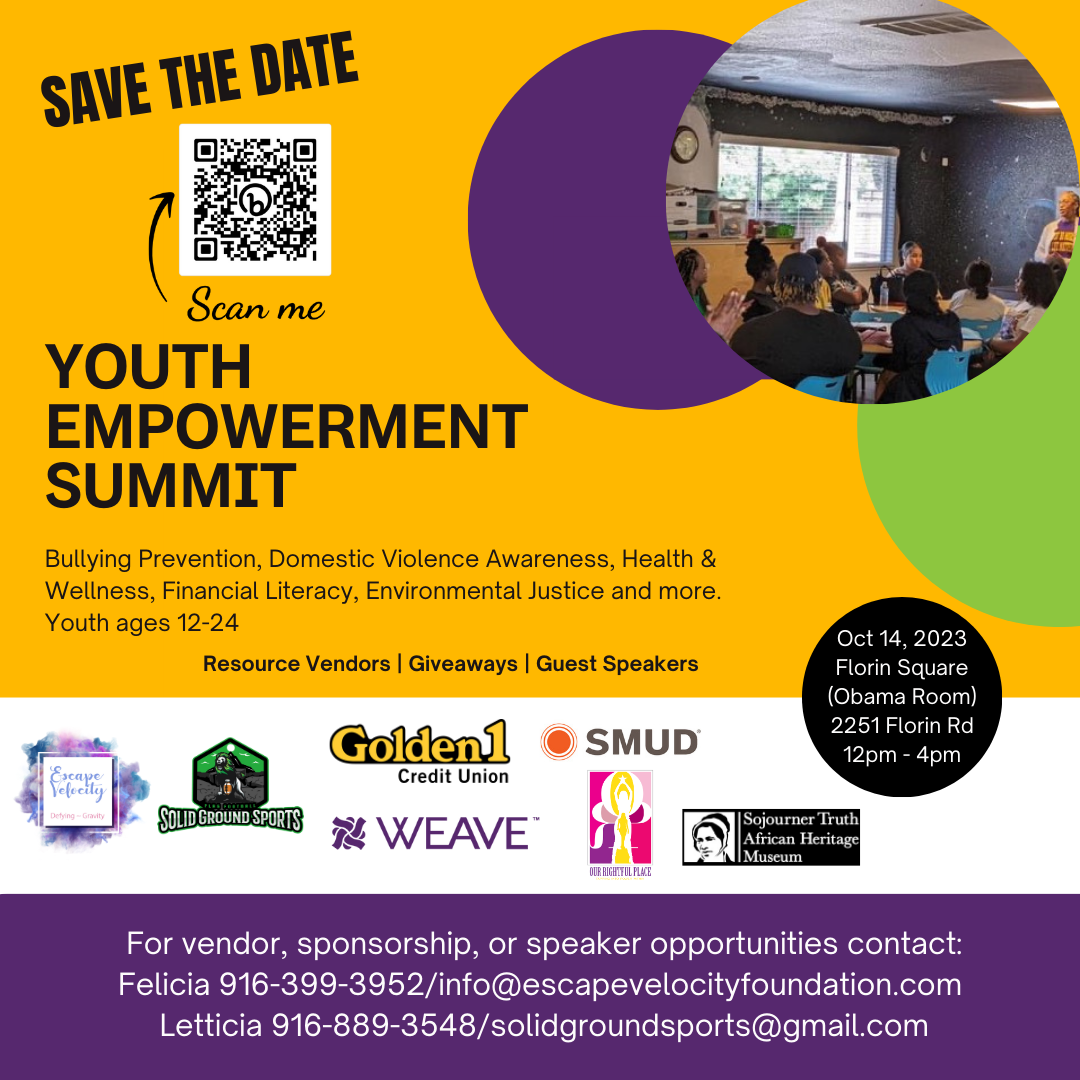 Join us for an exciting day of inspiration and empowerment at the Youth Empowerment Summit! This in-person event will take place at 2251 Florin Rd, Sacramento, CA, inside the Obama Room. Get ready to connect with like-minded individuals, learn from influential speakers, and gain valuable resources to fuel your personal growth and success. Whether you're a student or simply looking for motivation, this summit is for you! The Summit will elevate the dialogue to educate youth on healthy relationships, bullying awareness/prevention, financial literacy, and more. Don't miss out on this incredible opportunity to unleash your potential and make a positive impact. Mark your calendars and get ready for an unforgettable experience at the Youth Empowerment Summit!
Additional Details:
Community Service Hours Available
Giveaways
Resource Tables
Age: Middle School, High School, College (12-24)
Free! Spread the word!!
For vendor, sponsorship, volunteer or speaker opportunities contact:
Felicia 916-399-3952/info@escapevelocityfoundation.com
Letticia 916-889-3548/solidgroundsports@gmail.com